Creativity in the world of animation is enormous and production in the field of artistic expression has a large number of creators who have constructed an interesting framework of self-expression.
Therefore, we present a series of animated short films for adult audiences in collaboration with the Cervantes Institute, the Embassy of Spain in Athens, and the MYC project (Mujeres y Cine – Women and Cinema) which unites an interesting inter-generational group of the best Spanish professionals in the field. All of them are great artists who use extremely varied animation techniques and turn the instability that usually marks this form of cinematographic expression into a guarantee of freedom.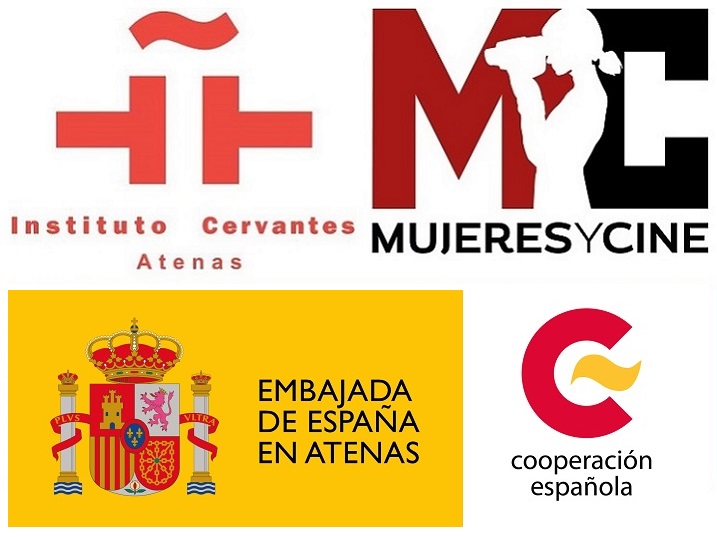 Following are the full details of the films that will be screened.
Amore d'Inverno (Winter Love)
Spain and Italy (2015), 8 min
Rating: suitable for all
Languages: Spanish and French
Direction, animation, art direction and production: Isabel Herguera
Script: Isabel Herguera and Gianmarco Serra
Photography: Arun Prakash
Editing, music and sound: Gianmarco Serra
Since the end of the 80s, the director Isabel Herguera has been discovering new worlds through her amazing narrative abilities and through her drawings, as personal as they are expressive. Her film LA GALLINA CIEGA (2005) received a nomination for the Goya Awards and her national and international recognition have been growing with her next short films. With AMORE D'INVERNO, she summons the world of feelings and of connection with nature and memory, which is easily visible in all of her artworks.
Synopsis: While a couple strolls along the river, hunters observe a fawn in the forest and some of the friends remember the Clavesana dancer, a metaphor of free love that vanishes into the landscape.

Jane, Tarzán Ez Zen Horren Guay (Jane, Tarzan Was Not That Cool)
Spain (2016), 3 min
Rating: suitable for all
Languages: –
Art direction, animation and script: Begoña Vicario
Production, photography and editing: Eduardo Elosegi
Music: Oreka Tx
Begoña Vicario´s informative and educational piece has an extensive trajectory and many animators have already forged in her office and her collective works. JANE, TARZAN EZ ZEN HORREN GUAY (Jane, Tarzan Was Not That Cool) is one of her first artworks: in it, she practices playing with forms and visual expression with an intention that is neither politically motivated nor sardonic. This short film is a collective creation whose direction is shared among twenty young Basque artists and coordinated by Begoña Vicario.
Synopsis: This is a reinterpretation of the famous scene from the film Tarzan and his mate (Cedric Gibbons, 1934) where Tarzan and Jane swim together and where the colour, the abstract forms and the rhythms show us a change in the paradigm.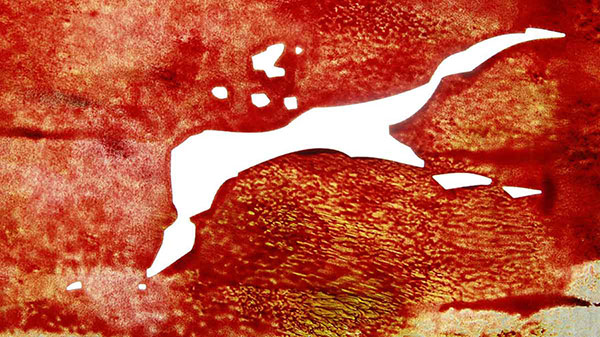 Lursaguak (Land Plots)
Spain (2019), 12 min
Rating: not recommended for children under 16 years old
Languages: –
Direction, production and script: Izibene Oñederra
Editing: Begoña Vicario
Music: DJ Amsia
In 2007, Izibene Oñederra broke into the world of short animated films with an outright and brutal piece, HEZURBELTZAK, UNA FOSA COMÚN. Since then, her work has been delving into topics not too comfortable for the culture of wellbeing and good manners. With a vigorous approach and expressive ability, she is currently one of the most powerful creators in the artistic field of Spanish animation, and this short film demonstrates it.
Synopsis: As stated by Hélène Cixous, we all live in the times when millions of voles of an unknown species are undermining the conceptual basis of a millenary culture.
Patchwork
Spain (2018), 8 min
Rating: –
Languages: Spanish
Direction and production: María Manero
Animation: Laura Ávila, Gala Fiz and María Manero
Music: Nani García
Heterogeneous interest in the various expressive possibilities that graphic art offers is a permanent topic in the work of María Manero, who uses animation as one of the essential forms to shape her artworks. With PATCHWORK, a piece she worked on as part of her Master´s studies in animation at the Universidad Politécnica de Valencia, she creates a story about her mother bravely facing liver transplantation, and at the same time reveals her true intention: to get to understand the connection between human beings, the species that survive thanks to exploiting and reformulating its knowledge and resources.
Synopsis: PATCHWORK is the story of Loly who needed a new liver because her own stopped to function.
Yo (I)
Spain (2020), 13 min
Rating: suitable for all
Languages: Spanish
Animation, direction: Begoña Arostegui
Production: Ferdydurke Films
Script: Begoña Arostegui and Fernando Franco
Music: Musergo
Sound: Nacho Arenas
Editing: Fernando Franco
Narrator's voice: Manolo Solo
Based on a story by Arthur Schnitzler, this short film shows us how Begoña Arostegui faces the perplexity that besets us when we realize how we encrypt the world through language. The recent animated artwork of this multifaceted creator, which follows EL LUGAR ADECUADO (2015), represents the rigor of a drawing where the visual references are enriched by a clear line and a subdued colour that, nonetheless, is very effective for the impact that her stories always create.
Synopsis: Every day looks a little bit the same to our protagonist. Or, better said, the days are too alike: the same routines repeat themselves day after day with atrocious monotony. However, something as simple as a "Park" sign will change everything.
¿Dónde Estabas Tú? (Where Were You?)
Spain (2020), 20 min
Rating: not recommended for children under 12 years old
Languages: Spanish
Animation: Júlia Cruz, Marta Gil, Vicente Puig y María Trénor
Direction, art direction and script: María Trénor
Production: Francesc García Donet and Francesc Picó
Editing: Belén Cortiña and Joaquín Ojeda de Haro
Sound: José Sepúlveda
Music: F. Pérez Escrivá
In 2003, the animator María Trénor became internationally recognized with ¿CON QUÉ LA LAVARÉ?, a beautiful short film that was already positioning itself as a way to make the lesser-known realities visible. It undoubtedly marked a starting point and a commitment that characterizes a big part of her career. With ¿DÓNDE ESTABAS TÚ?, the filmmaker undertakes a study of possibilities to create a different representation in the denunciation of gender violence, documented with trips to Mozambique and the Philippines where she got a chance to conduct interviews that resulted in the short film´s three storylines.
Synopsis: This short animated film challenges us directly to reflect on the crosscutting and universal nature of violence against women: casual, subtle, or brutal. All of it is terrible. All of it is intolerable.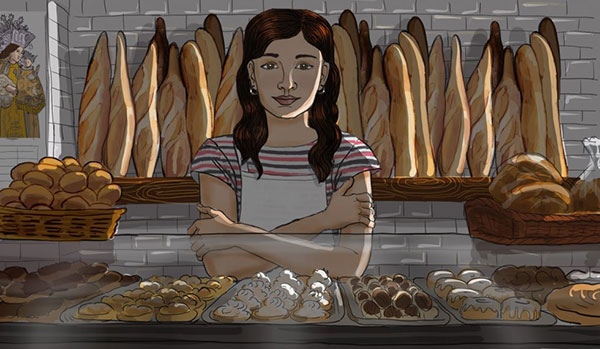 Esfinge Urbana (Urban Sphinx)
Spain (2020), 5 min
Rating: suitable for all
Languages: Spanish
Animation, direction and script: María Lorenzo
Production: Enrique Millán Almenar
Photography: Silvia Carpizo de Diego
Editing: Jordi Abellán
Sound: Pedro Aviñó
Music: Gabriel de Paco
María Lorenzo already has an extensive career as the creator, author and director of the magazine CON A DE ANIMACIÓN. In this new short film, she performs a composition work based on the urban art of Valencia, with which she pays tribute to the urban symphonies in the history of cinema. These images of ephemeral art, captured between 2018 and 2019, show the creativity and the value of a citizen in the art that the short film reimagines through the animation techniques.
Synopsis: ESFINGE URBANA is an animated short film that creatively documents the presence of street art in the various neighbourhoods of Valencia between 2018 and 2019: the ephemeral works of art that brighten us up while interconnecting like film frames.