Comicdom Press
The history of the most active and creative team in the Greek comics scene, began in March 1996 and was made official in 2004, with the launching of the non-profit company Comicdom Press. The company's object is the advancement and promotion of the 9th Art in our country.
Comicdom.gr launched in October 2004, and has so far published more than 7,000 posts, which include news, reviews, presentations, extras, opinion columns, and interviews, all of them related to comics.
In 2006, we started the international comics festival Comicdom Con Athens (in collaboration with the Hellenic American Union). The first convention of this scope in our country, it follows the standards of similar events abroad, featuring international guests and exhibitions, sketch events, screenings, workshops, spotlight on new publications, cosplay competition, events for kids, as well as the greek comics awards. Our international guest list includes, among others, Milo Manara, John Romita Jr., David Lloyd, Mark Buckingham, Peter Milligan, Marv Wolfman, Chris Ware, Barry Kitson, David Prudhomme, and Scott Lobdell. In 2015, the festival drew more than 12,000 visitors.
Since 2008, the publishing branch of Comicdom Press has collaborated with acclaimed Greek comics creators (Michael Dialynas, Alexia Othoneou, Yannis Roumboulias), but its most significant contribution might be the discovery and promotion of new talents, like Apostolis Ioannou, Christos Martinis, Thanassis Petropoulos, Aldo Shabani, and Giorgos Tsiamantas.
In February 2015 (in collaboration with the social entrepreneurship initiative Impact Hub Athens), we launched Athens Comics Library, the first lending library for international and Greek comics in Athens, which not only offers its subscribers access to more than 2,500 comics and graphic novels, but it also hosts exhibitions, speeches, presentations, and workshops.
All members of  Comicdom Press continue to offer hours of volunteer work for the art form we love.
News, reviews, interviews – everything about comics and their culture… on the Comicdom.gr blog
View our publications and see tons of comics and artwork on the official Comicdom Press website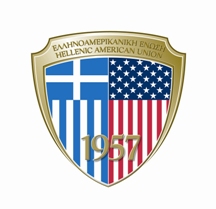 Hellenic-American Union
Mission
The Hellenic American Union is a public-service institution with an international focus and strong community commitment, dedicated to providing opportunities for a diverse range of audiences to encounter and benefit from innovative educational programs and cultural events. These programs are developed independently by the institution or in partnership with European and American educational and cultural organizations and aim to directly address emergent social or economic needs.
Orientation
The institution is a not-for-profit association with historic ties to the United States and program links to Western European, American and Balkan institutions but is wholly autonomous and self-financing. Its non-profit status enables the institution to use income earned in its fee-bearing activities to subsidize a large number of free community-service activities and resources, such as its program of cultural events, its Library, youth outreach programs and teacher training seminars. On the other hand, its institutional culture, means that the Hellenic American Union is governed by performance criteria. It is client-oriented and dedicated to providing high-quality, value-added services to its public.
The Hellenic American Union is committed to providing equal opportunities for all members of its public and prohibits discrimination on the basis of race, color, gender, sexual orientation, age, religion, national origin, physical disability, or veteran status in its student admissions, recruitment, employment, evaluation, and advancement policies.
Since its establishment, the Hellenic American Union has encouraged the creation of a multicultural atmosphere in all its activities, welcoming students and visitors from all over the world. It is estimated that, to date, 1.200.000 persons from approximately 75 countries have enjoyed its services.
Activities
The Hellenic American Union provides accessible, market-relevant, results-oriented training programs that lead to broadly recognized certification and draw upon innovative developments in educational technology and methodology. These programs range from basic skills training in foreign languages and computer literacy and vocational training programs to continuing professional education and higher education degree programs and are enhanced by additional institutional resources, such as the career development office, computer labs and the library.
Organizes high-visibility conferences and workshops that bring together policy-makers, technical experts, journalists and other professionals from Greece and abroad to address pressing social, economic and technological issues of current concern.
Forges partnerships with organizations, institutions and individuals in Europe, Asia and the United States to promote an awareness of innovative cultural and educational developments in these countries and foster an appreciation of cultural diversity and pluralism, an at the same time to promote similar developments in Greek society and culture abroad.
Develops, publishes and disseminates learning resources that complement classroom training, including educational textbooks, audio and video cassettes and CD-ROM material, or in some instances replace conventional classroom instruction, as is the case in the institution's distance education programs.
Develops, organizes and presents cultural programs in the visual and performing arts, as well as conferences, lecture series, artist workshops and demonstrations.
Serves as a responsible institutional citizen in Greek society, both at the local and national level, by making its resources and facilities available to community-groups, offering training programs that draw upon institutional expertise and enhance the professional effectiveness of public – and private – school teachers and by providing life-long learning opportunities for neighborhood residents and in particular young people.
Visit the Hellenic American Union website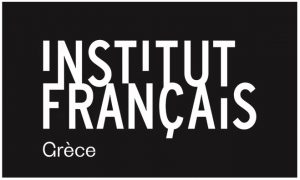 French Institute of Greece
The French Institute of Greece was founded in 1907 and is one of the major institutes of the French Institutes worldwide network, due to the long-established and solid Greek-French friendship.
The French Institute of Greece in Athens and its branches in Larissa and Patras, the French Institute of Thessaloniki, the French Archaeological School, the Greek-French Lycée Eugene Delacroix, all the French Embassy services in Greece, along with the great number of French companies that are established in Greece, form a powerful network that confirms the mutual interest between the two countries.
Mission/Cooperation
The French Institute of Greece is the Service of Cooperation and Educational Action of the French Embassy in Greece. It promotes, organizes and supports every institutional exchange of cooperation between the two countries. It forms the ideal link with France and offers to its students a unique French environment in Greece. An environment enriched with cultural activities.
At the center of the political cooperation and cultural action of France in Greece are the following activities:
Youth and Francophonie
The annual Francophonie competition is celebrated every year on the 21st of March, with more than 7000 participants in more than 450 schools, and takes place under the auspices of the Ministry of Education, Research and Religious Affairs of Greece.
French Classes
The learning of the French language has been a specialty of the French Institute, a member of the "Oui je parle français" network, for 100 years. Supported by a team of professors in expert knowledge of the new technologies, it offers classes for every level of proficiency and every age, as well as professional training and distance learning.
Studies in France
The France Campus office provides advisory and support to students with an towards France. It also offers the scholarship program "VRIκα!" which is supported by the French Embassy in Greece and the French companies established in Greece.
The French Institute of Greece offers preparation classes for students wishing to depart to France and university cooperations for mutual French-Greek post-graduate courses.
Knowledge and Society
The French Institute of Greece promotes French scientific contributions and studies regarding their impact on society, in cooperation with the principal Greek institutes, schools, museums and through exhibitions, conferences and documentary screenings.
Roundtables, workshops, seminars, conferences and presentations: The French Institute of Greece regularly organizes talks on ideas, with the participation of university professors, journalists, authors, publishers and institutions, with the purpose of showcasing the similarities between Greek and French approaches.
Culture and Image
The French Institute of Greece welcomes French culture and in that manner highlights artistic creativity in all its forms: art exhibitions, photography, architecture, theatrical meetings, concerts, film screenings, dance.
It organizes annual publicly acclaimed events, such as the Festival of French Cinema, the "Focus" series of events, and "Cinedoc".
It participates in large cultural events, organized by Greek institutions (Benaki Museum, Athens and Epidaurus Festival, Athens Concert Hall, National Art Gallery, European Music Day, Thessaloniki International Film Festival, Athens International Film Festival).
Visit the website of The French Institute of Greece