Brown Hotels, the hospitality sponsor of Comicdom Con Athens 2022, offer a 10% discount to visitors who select to stay at them during this year's festival, with the special promo code COMICDOM22!
Visit the Brown Hotels website, choose between the rebellious Dave Red, stylish Lighthouse, or tech-focused Kubic House, make your reservations using the promo code COMICDOM22, and enjoy a unique and memorable hotel experience, right at the heart of the city's center.
Follow the steps below carefully and combine your visit to Athens and Comicdom Con Athens 2022 with the absolute best the city has to offer in modern hotel services.
Welcome to Comicdom Con Athens! Welcome to the Brown Hotels!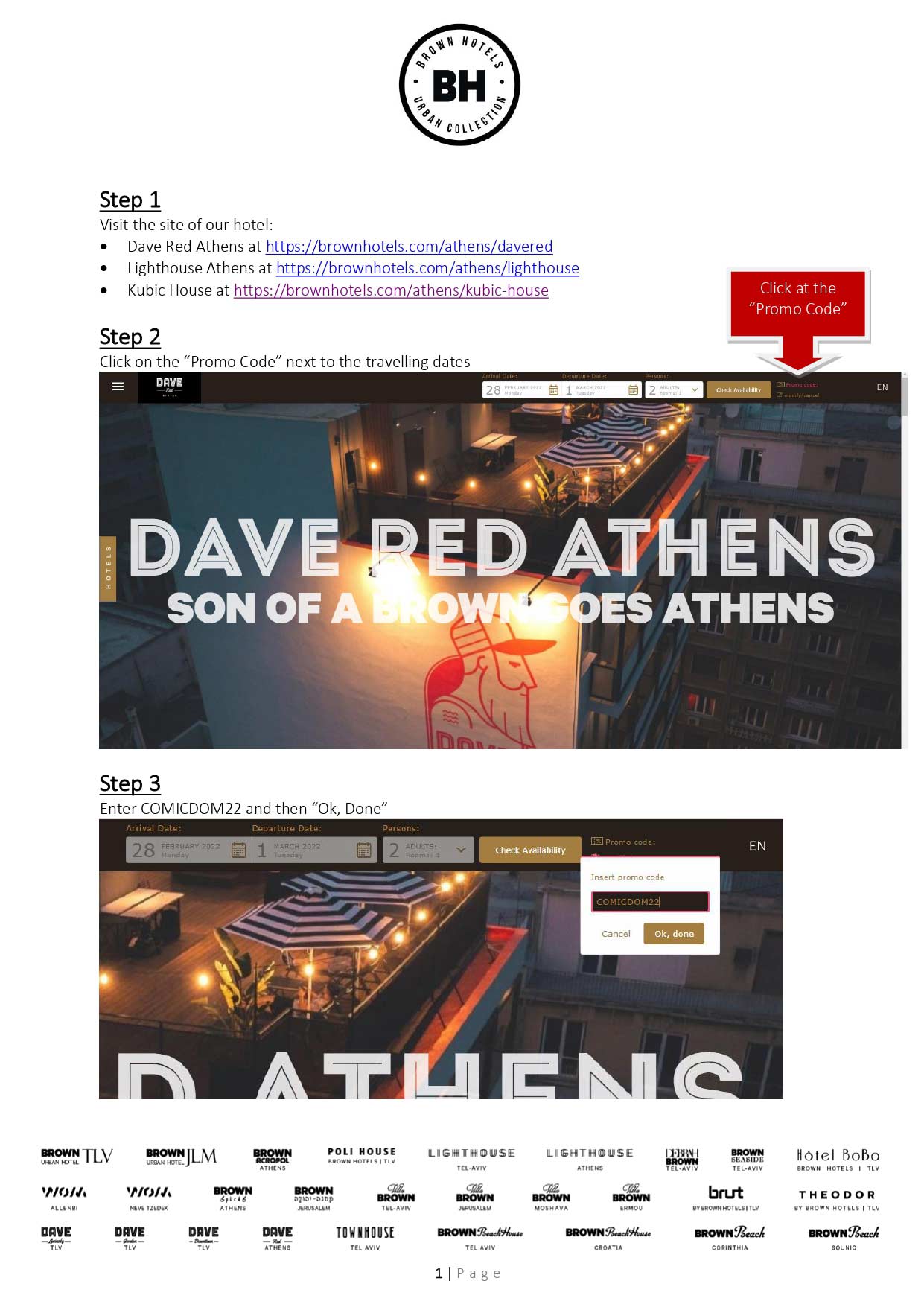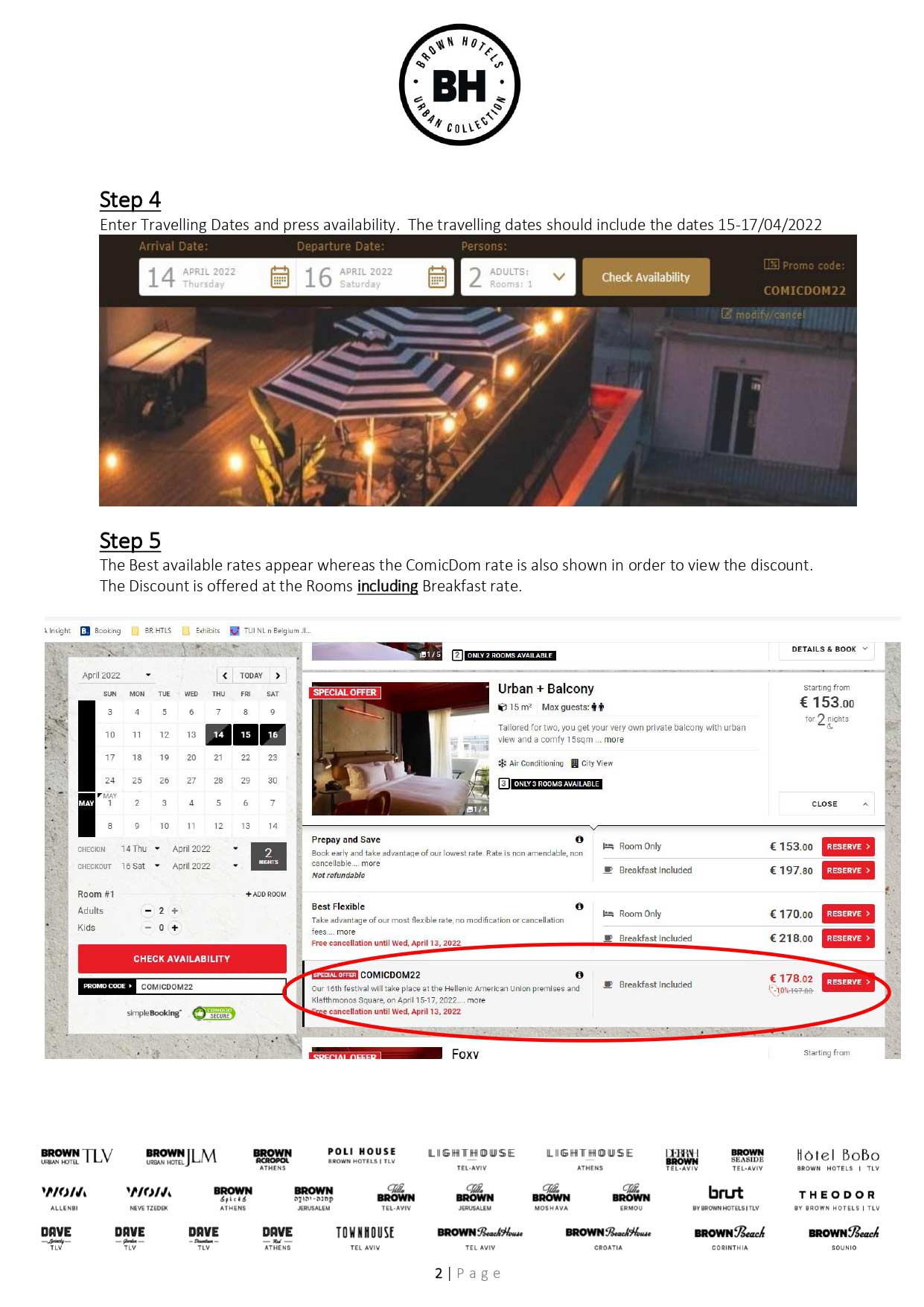 By using this promo code, guests receive a 10% discount to room prices that include breakfast (does not apply to non-breakfast reservations). Travel dates may include several days before or after the festival, but must definitely include at least some days between April 15 and April 17, in order for the code to appear.